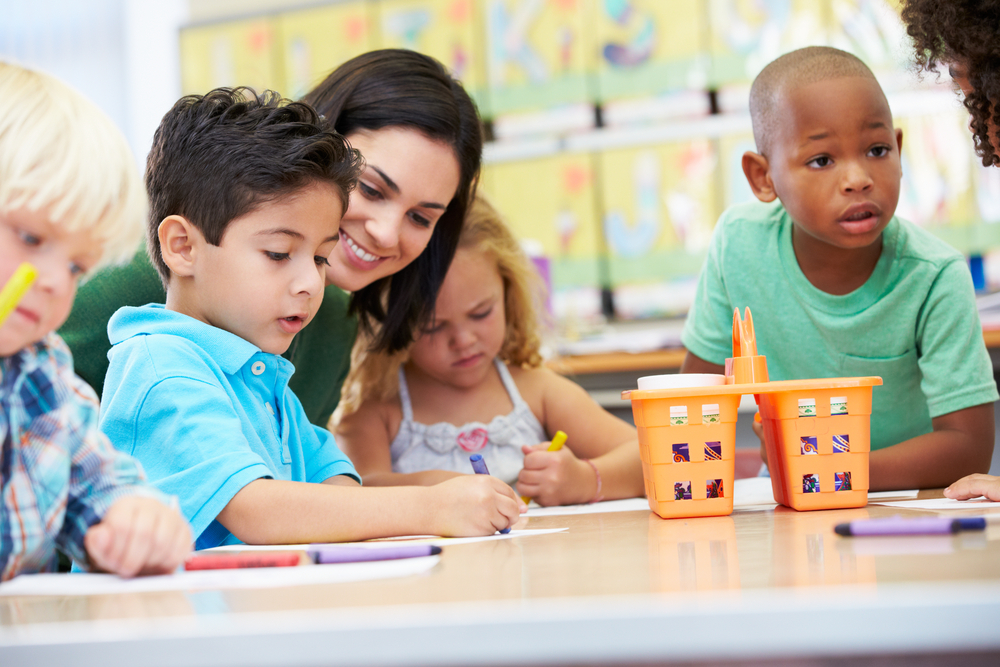 Next Generation's Voluntary Pre-K Program
Studies have shown that Pre-K programs have substantial, life-long learning benefits.
Enroll your child today!
Our Creative Curriculum
Our Pre-K Program utilizes our creative curriculum. The backbone of the creative curriculum is the belief that children, especially young children, learn best and easily through hands on, creative, play. We work this belief into all aspects of our education.
Our Pre-K program lasts from 8:30AM to 11:30AM
What your child will learn
Your child will learn the basics necessary to meet and exceed the challenges ahead of them in Kindergarten. This includes:
VPK Wrap Up
Our wrap up program is for any child that would like to stay at Next Generation Academy later than 11:30. This is a convenient option for busy parents or those unable to pick their child up during the middle of the day. Our wrap up program extends our Pre-K until 6:30, when the academy closes.
Four's: (VPK)
There's an excitement about being four and entering into our Voluntary Pre-K classroom. What makes this classroom so much fun is its warm, safe and happy environment, combined with a stimulating hands-on learning approach. The goal in the VPK classroom is to prepare children for kindergarten as well as future success.
Our teachers thoughtfully plan and provide many hands-on experiences to stimulate children's minds. Teachers act as guides in the classroom, scaffolding children's growth by interacting with them as they explore. Children are encouraged to ask questions, make connections to the world around them and be a part of the learning process. Children are encouraged to use independent reasoning and develop their manners and social skills.
The VPK children rotate to a variety of learning centers throughout the day which fun activities to help stimulate their imaginative minds. Early reading and math skills are reinforced throughout the day. Early literacy skills are promoted through story readings', artwork, music, and writing just to name a few. While math skills are reinforced through the calendar, games, classroom graphs, cooking etc. Learning about plants and animals, conducting experiments, exploring the world through magnifying glasses and the five senses are fun approaches to science. Children learn social studies as they examine themselves, their families and the community they live in.
Benefits at a glance:
Video surveillance on premises to keep your child safe!
All teachers CPR certified
Newly renovated playground
Prepare your child for a competitive future with our creative Pre-K program!